Welcome to 'Domaine de Pémontier'
Prestigious, Elegant and Spacious Rural Accommodation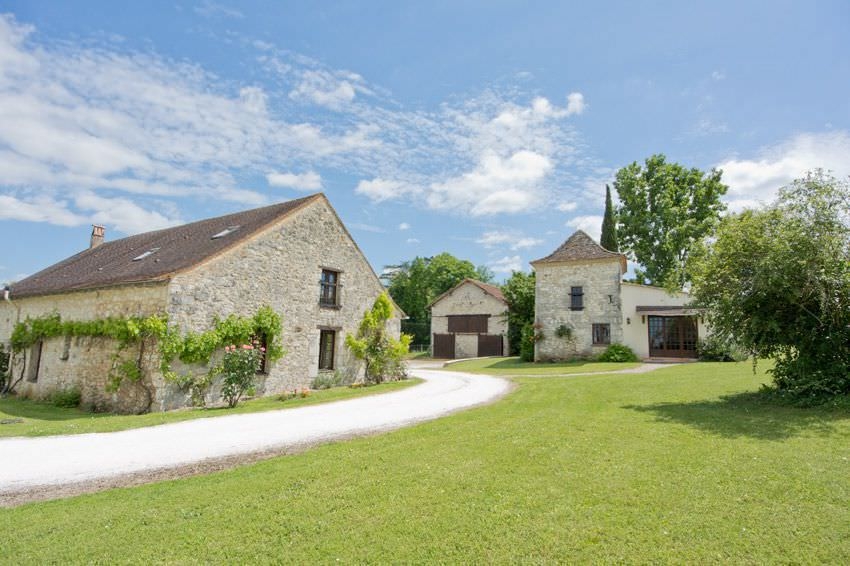 Domaine de Pémontier is situated in a tranquil area of outstanding natural beauty. Located between Bergerac and Issigeac, Pémontier provides a comfortable base to relax and recharge your batteries, yet is within easy reach of many major attractions of the Dordogne region.
The Domaine comprises two individual and charming stone residences, which provide guests with stylish and elegant accommodation.
La Vieille Grange
and
Le Pigeonnier
both feature original stonework walls and exposed wooden beams, blending the charm of yesterday with the amenities of today.
Le Pigeonnier
is a roomy residence with ground-floor and first-floor bedrooms - ideal for a couple, friends or small family group; while
La Vieille Grange
can accommodate up to 4 couples, a larger family or group of friends.
Domaine de Pémontier is set on the top of a hill overlooking the small village of St Cernin de Labarde and offers a relaxing holiday for guests seeking peace and tranquillity, and keeps the noise level down to the popping of corks and the odd gentle splash in the pool.
Whether world travellers, nature lovers or just lovers of France, everyone will discover live-at-home comfort as soon as they step through the door at Pémontier.